Cartier is a brand that is supported by many women as a watch of it will last your whole life.
One of the reasons for its popularity is that you can choose a watch that suits each scene, from a luxurious atmosphere that is typical of a jewelry brand to a simple one that can be used in business situations.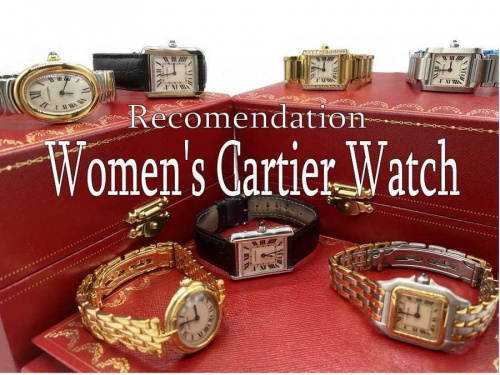 At the Brand Collect Omotesando store, we will introduce a wide range of Cartier watches, from popular standard models to vintage models.
TANK
The tank series, which features a square-shaped case, is a classic and popular series of Cartier watches.
It has been popular for many years, and it is no exaggeration to say that Cartier-Tank is a series.
The sophisticated form makes women's arms look beautiful, and the wide range of styling that can be worn not only for business and formal wear but also for casual wear is also supported.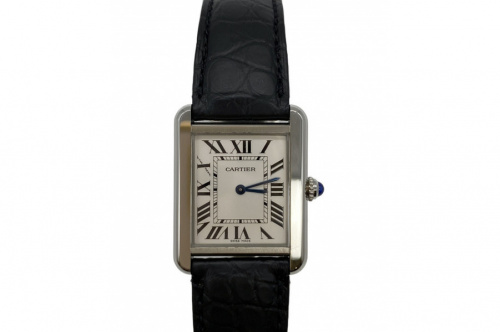 ・TANK SOLO
A tank solo featuring a simple and contemporary design.
Because it is the most reasonable price in the tank series, it will be the series selected from a wide range of age groups.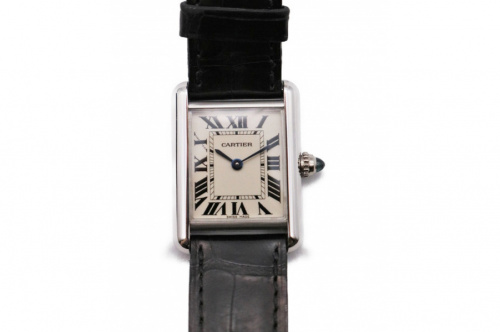 ・TANK Louis Cartier
This series is said to be the watch that Louis Cartier loved himself.
It is said to be the origin of the tank series, and like a jeweler, blue sapphire is used for the crown.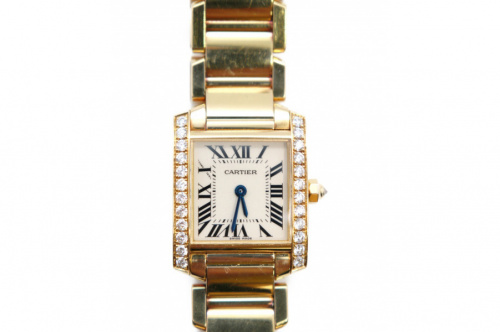 ・TANK FRANCAISE
Because the bracelet and case are smoothly integrated, it is a highly fashionable watch that can be called a bracelet watch.
There is also a men's size, so you can wear it as a pair watch.
BAIGNOIRE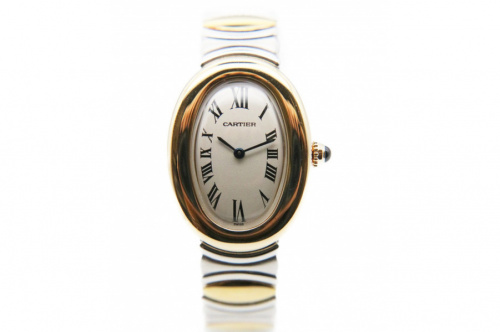 The most feminine form of BAIGNOIRE in Cartier's watches.
Its characteristic is the oval design with a mellow curve.
Since this series uses only K18 material, it is positioned as a high class in Cartier.
PANTHÈRE DE CARTIER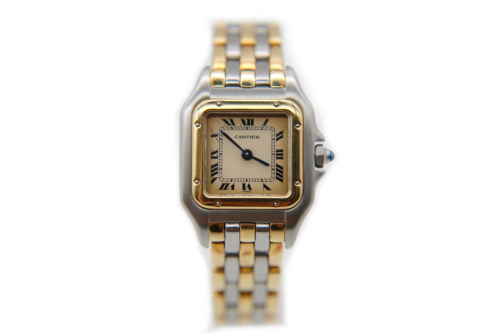 The case is a square with rounded corners and features a bezel design with eight screws.
You can also bring a bracelet as a jewelry that makes your arms look gorgeous.
Due to its small but rounded design, it has a feminine atmosphere, making it a watch that you can wear even as you age.
----
We also handle models that are discontinued items.
PANTHÈRE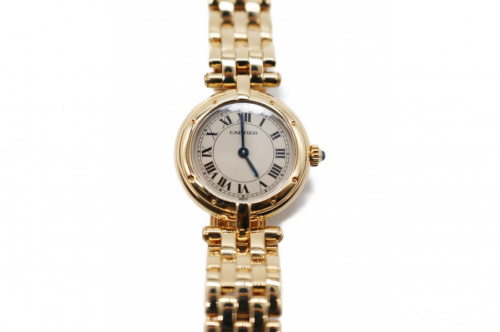 ・PANTHERE vendome
A beautiful K18 bracelet with a round face.
This watch also has a feminine design and will be a popular series reprinted once in 2017.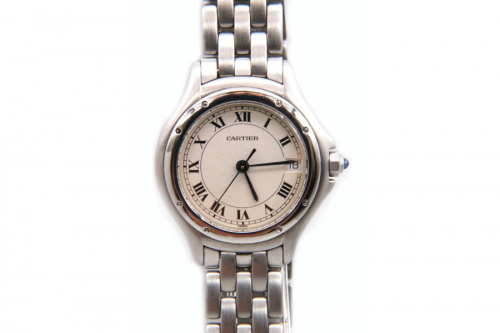 ・PANTHERE cougar
This is also a round face cougar.
Although it is a safe design that can be used in any scene, it has a jeweler-like design.
MUST
・Must 21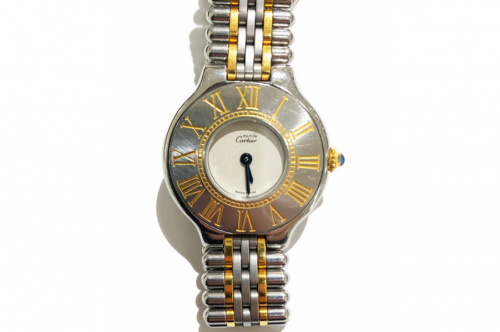 A must series of models that have been discontinued.
The case is engraved with Roman numerals, making it a unique yet Cartier-like luxury watch.
・ Must colisee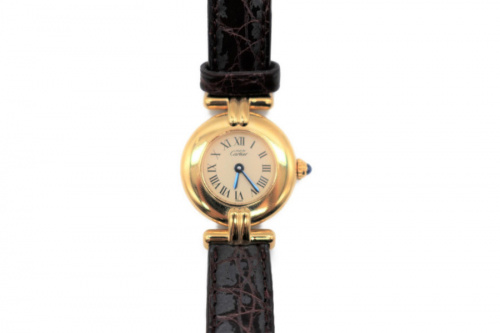 A round watch with a vintage feel, it can be used in a wide range of situations from casual to formal.
This series is recommended for a wide range of people because it is a series that can be obtained at a relatively reasonable price among Cartier watches.
Since the series that has been discontinued can only be obtained, it is rarely worn by people.
If you are looking for a watch that is unique to you, we recommend that you look for it in the assortment of second hand shops.
Of course, the current model can also be purchased as reasonable price.
I think you can get good price.
Because it is used, you can search for a wide range of models from current models to vintage models.
Cartier is a watch brand that you want to wear for a lifetime because it is not influenced by trends.
Looking forward to seeing you at BRANDCOLLECT OMOTESANDO
Access to Brand Collect Omotesando
BRAND COLLECT Omotesando is located within a 3-minute walk from Exit A2 of Omotesando Subway Station.
From Omotesando Station Exit A2, turn left at the end of the Apple Store as a landmark.
It is on your left after passing Maisen-dori.
[Click here for a detailed map]
* Instagram:
@brandcollect_omotesando
Brand collect Omotesando store
150-0001
4-3-21 Jingumae, Shibuya-ku, Tokyo 1F
Phone number: 03-5413-6018
Business hours: 11:00 --19:00