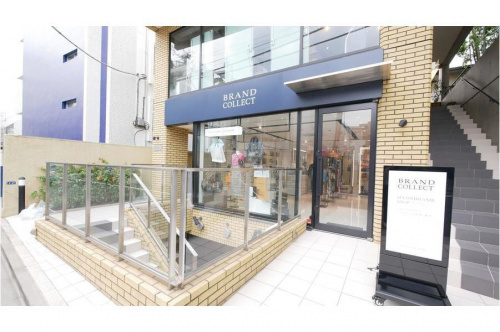 We have purchased the necklace of MIKIMOTO succeeded in the cultivation of pearls for the first time in the world and established the position as a pioneer of pearl farming
今天我们要介绍已经买取的在世界上第一个养殖珍珠成功成为珍珠养殖的先驱者的MIKIMOTO的项链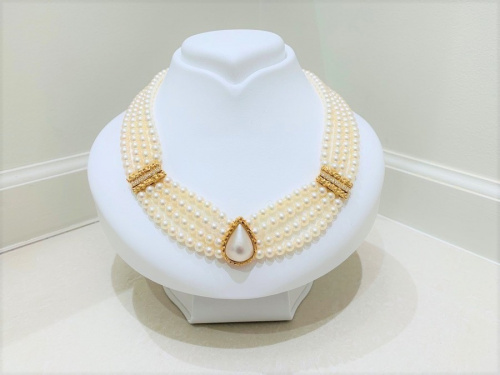 BRAND:MIKIMOTO HERMES
ITEM:
4 consecutive necklace
MATERIAL:K18、
mabe pearl
、
diamond
PRICE:ASK
BRAND:MIKIMOTO(爱马仕)
ITEM:四连段珍珠项链
MATERIAL:K18、蛋白石、钻石
PRICE:要询问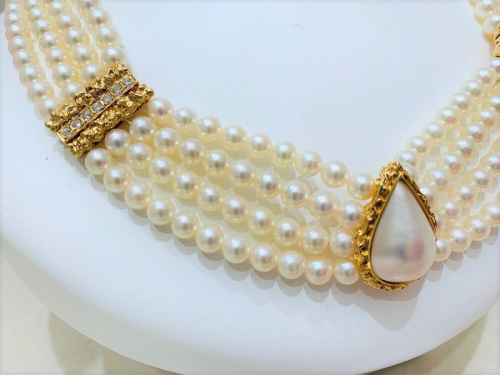 This is the necklace made of drop shaped Mabepearl on the front and fastener parts of it has about 4 mm pearl.
这个项链在四连段约四毫米珍珠前端和拉链的部分有一个滴落形水珠形状的设计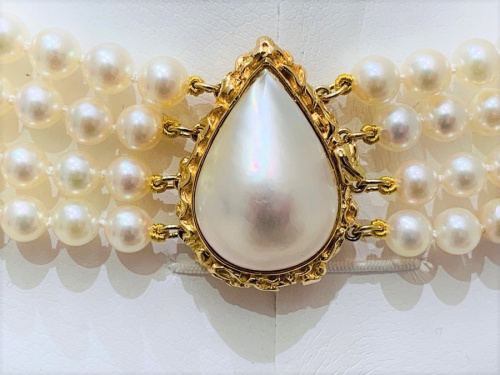 The front is about 14 mm Mabepearl, and 14 gold decoration is the beautiful design.
前端是14毫米的蛋白石,14K金的装饰也非常的美丽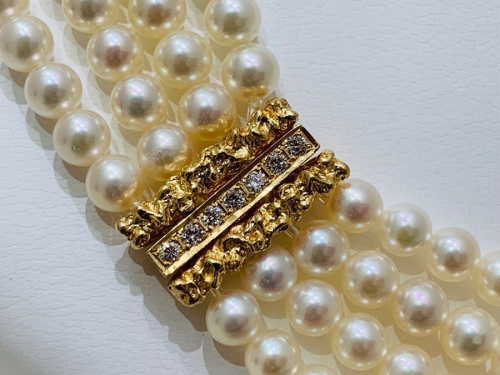 Moreover, the Melediamond part is very gorgeous.
而且在接续部分也设计的非常华丽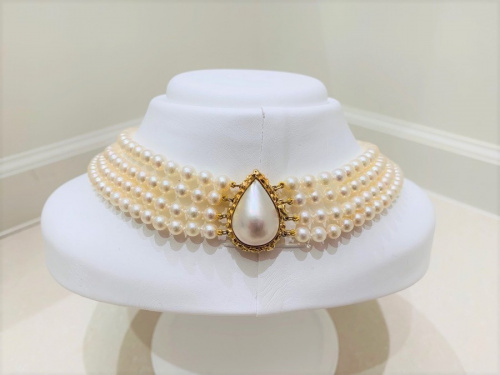 It is a beautiful necklace which is made of fine quality pearl.
This necklace is a very rare one that it has a volume in the whole, and luxuriously directing the neckshaping which is not rare to meet easily.
用优质的珍珠做成的MIKIMOTO整体上有很好的曲线可以把颈部装饰的非常好看这也是非常稀少的商品
The state of it is very good and
Please have a check in the store by all means.
这个商品状态也非常良好请务必前来店内欣赏
All our products stocking is limited
You can also get the taxfree survice with bring the passport .(
You can get a tax-free from 5000JPY.
)
The costperformance is great and
please have a one time meeting after coming our shop
店内的商品的库存都非常有限
如果你携带了护照的话旅游的顾客还可以享受免税服务
正因为这个中古商品的质量非常良好所以才以这个价格出售
请务必前来店内与我们交谈了解一下商品
Brandcollect Omotesando Store is located within 3 minutes walking from Omotesando station A2 exit.
Map for Omotesando station A2 exit to our shop.
CLICK HERE
BRANDCOLLECTomotesando在地下铁表参道站A2出口的徒步三分钟的圈内
这是从车站出来到店内的地图