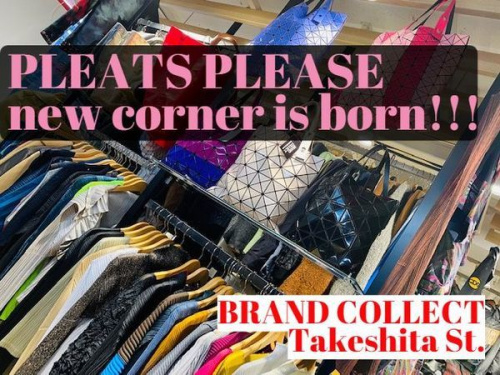 PLEATS PLEASE new corner is born! !!
Speaking of brands that represent Japan, Comme des Garcons and Yohji Yamamoto,
which are also popular in our shop, are very famous.
But don't forget Issey Miyake.
Along with Comme des Garcons and Yohji Yamamoto,
it is also called the three major Japanese brands.
We have prepared the most popular line of ISSEY MIYAKE, pleated please,
with the largest inventory in the region, and set up a new pleated please corner! !!
We have a large selection of items that are very popular not only with customers in Japan but also with customers who travel to Japan from overseas.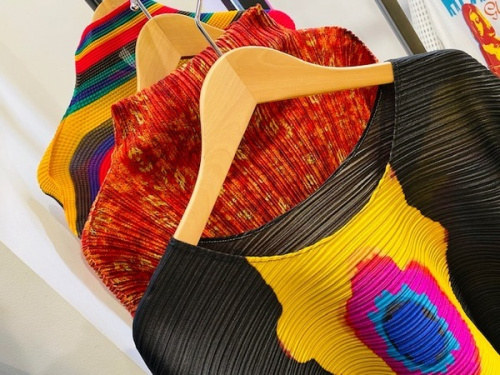 Please enjoy the original and elegant design unique to Issey Miyake and Pleats Please, which represent Japan, and relaxed comfort.
We look forward to your visit!
Our shop is located at the
entrance of Takeshita Street on the side of Meiji Street.
If you are coming from Harajuku Station, this is the exit position.
The red and white signboard is marked by the letters
"BRAND COLLECT".
【
Click here for a detailed map
】
There is also a sister store.
Omotesando
store
with the theme of
"luxury"Harajuku store
with the theme of
"street"
Both can be visited on foot from the Takeshita Street store.
You may meet a wonderful one-of-a-kind item!
We also offer
TAX free
sales at our store.
You will need your passport
to pay.
Please note that
TAX free
sales are not possible without a passport.
 

Instagram is also posting every day.
We also have information on new items and events. Please follow us and receive great deals.
@
brandcollect.takeshita